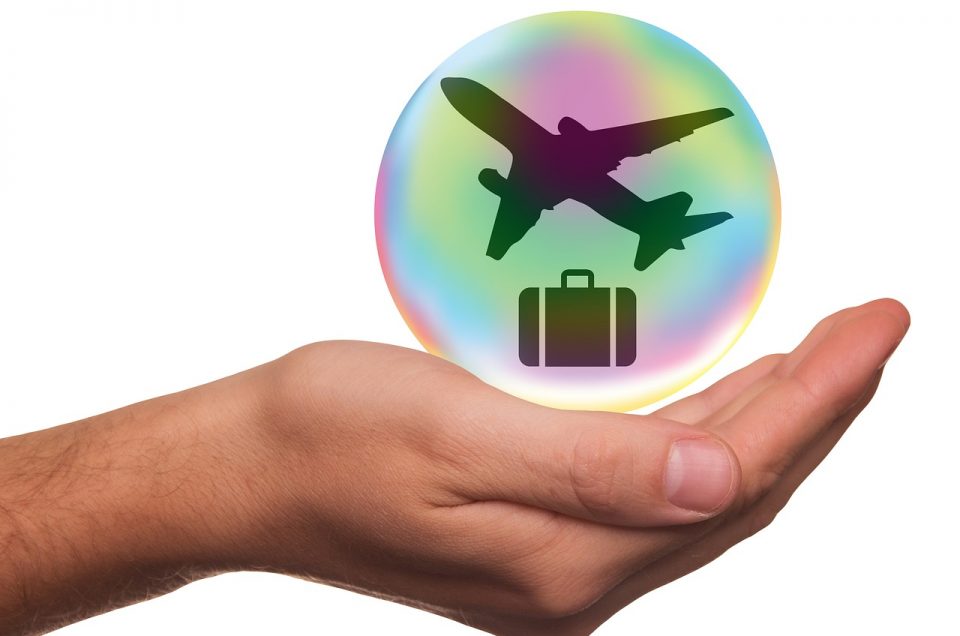 Travelling  and trekking abroad is, in general, a great pleasure and brings the joy of encountering new people, seeing new places, experiencing new cultures and visiting new regions.
Majority of the times, travelling will offer a relaxing and pleasant experience.
But sometimes unforeseen events interfere such as altitude sickness, and the traveler should be prepared for the worst cases. To have peace of mind you will need to consider being insured with the correct travel insurance. If Nepal is the destination and you have decided to go trekking, then you will need to arrange travel insurance before you arrive.
The traditional statement fits perfectly in such situation "it's better to be safe than sorry".
Nepal is an adventurous destination, famous mainly for trekking into the Himalayas, as well as climbing and summitting the highest peaks on earth. Plus, some other adrenaline rushing activities like white-water rafting, canyoning, mountain biking, bungee jumping, etc. These types of activities imply increased risks of being hurt, hit by altitude sickness, or other unexpected events.
No matter the destination you plan to visit, having a travel insurance is a wise decision and a compulsory decision. In case this destination is Nepal, sprinkled with adventurous activities, the Nepal travel insurance is an absolute must.
You might think that getting travel insurance is simply an unnecessary added cost and whether or not travel insurance is something to be considered.
Well, it's compulsory, because it can be lifesaving and heavy money saving in the unlikely event an emergency occurs.
Let's First Clarify What Is Travel Insurance
Travel Insurance is a type of insurance used for the period that you are travelling, most often abroad, and covers primarily travel medical insurance, trip cancellation under certain conditions, lost luggage, flight accident, repatriation and other events that you want to have covered. 
Why Is Travel Insurance Important?
You could eventually travel without having travel insurance, but if you want to trek and hike in Nepal that is not a recommended option. Why? Because if you get sick, hurt, miss a flight or lose your luggage you will have to cover all expenses. In such case your budget may suffer huge increases of expenses.
Visiting the splendors of Nepali Himalaya for the most part is incredibly safe however a trip like this can be associated with some risks. While trekking here, there is a chance of having minor health problems, suffering some injuries or, possibly, being hit by altitude sickness.
Be aware that medical care aboard most often ends up being very expensive. So, why take such a risk and travel without insurance?
What Should the Nepal Travel Insurance Cover?
If you plan to trek and hike into Nepal's Himalayas, your Nepal travel insurance should cover medical care costs and emergency evacuation expenses. Consider having an insurance that covers costs of a minimum amount of 100,000 dollars.
Also, ensure that your insurance policy covers expenses for acute mountain sickness and helicopter rescue in case of major emergency. In emergency situations, the helicopter is the quickest and the only option to be evacuated from the mountains.
It's important to check attentively what your Nepal travel insurance covers and that it includes the following: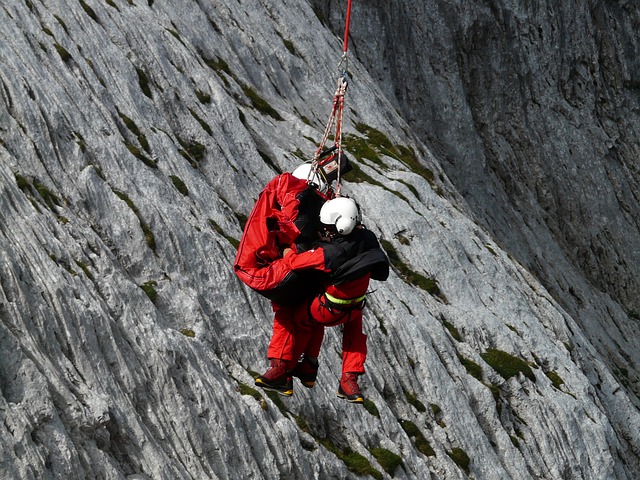 Source: Pixabay
Travel Medical Insurance and Emergency Evacuation
Travel medical insurance should cover situations like high altitude sickness, illness, accidents or injury that could occur whilst trekking. When trekking in the Himalayas more than likely you will reach altitudes of over 4,000m, altitude sickness should be included in your insurance policy.
Additionally, check that cases of extreme emergency, like helicopter rescue are included. And ensure that these services are available at high altitudes of over 6,000 m above sea level. Most popular treks like Everest Base Camp and Annapurna Base Camp reach close to this type of altitude.
The medical insurance should help you identify and locate in the shortest delay the closest medical center, doctor and healthcare facility in case medical issues surge. On all of our trekking tours, we have guides who are trained to prevent altitude sickness and firmly understand the symptoms before they happen. Additionally they have health and safety certificates and are always quick to respond and support you should any issue occur up in the mountains, customer safety is our number one priority.
Accidental Death, Flight Accident and Repatriation Insurance
Your Nepal travel insurance should also cover situations like accidental death and flight accident. Repatriation of the body should be covered for the situations when the trekker/ traveler suffers any type of heavy injury.
Lost and Delayed Luggage
Luggage insurance covers events like lost baggage or delayed luggage during flights. You will be compensated up to a certain amount depending on the conditions stipulated in your policy. In case your luggage is delayed you will be covered for additional expenses due to this situation or if your luggage is lost you are reimbursed the price of any lost items.
Cancellation Insurance
This means that you are covered in cases you cannot leave as planned, or you have to cancel, delay or interrupt your voyage for various reasons, among which natural disaster or political disturbance. So, the insurance will cover the penalties and your losses.
Insurance For Passport and Your Money
This type of coverage is not compulsory but a nice to have. Theft or loss of your belongings is unlikely but is a possibility, so you'd better be covered for that too.
Source: Pixabay
Other Insurance Stipulations
In Nepal delayed or cancelled domestic flights are common issue, particularly due to bad weather. Since these flights might be delayed for days, that will translate in supplementary expenses. It might arrive that you will be forced to hire supplementary accommodation or helicopter flights to keep up with your trip schedule. It is recommended that you take these into consideration and choose a policy that covers such situations.
You can find online a plethora of insurance companies that have a diversified travel insurance offer, so you can pick the one that best fits your needs.
To buy your Nepal travel insurance, here are some of the most trusted and reliable travel insurance companies:
For European Travelers:
For American Travelers:
For Australian Travelers:
For British Travelers:
Even if at first sight the travel insurance might not seem that important, there are strong arguments that you should not neglect it. It's the first thing to be decided after choosing Nepal as a travel destination, as well as your chosen trekking tour.
It is highly recommended before flying to Nepal, travel insurance should be purchased in advance within your home country before your departure.
Once you have purchased the correct travel insurance and decided on what to pack, you just need to relax and enjoy your Nepali Himalayan experience.