If you decided to answer "YES" to the challenge of paying a visit to the Everest Base Camp, you might be interested in scheduling your trip during the Holi festival and enjoy a glimpse of local flavors during celebration times.
Holi or the Festival of Colors is one of the most emblematic festivals of the Hindu world and among the most popular in Nepal, and among the most ancient. Holi is celebrated yearly on the full moon day of the Fagu month of Nepal, meaning between February and March months of the solar calendar. The Festival of Colors follows Dashain and Tihar Festival and festivities extend to 7 days.
Holi Festival Nepal celebrates with great pomp the triumph of good will and the beginning of the spring.
The most pleasant and joyful activity related to the festival is throwing with dry colored powder or colored water among each other's, as expression of good wishes and genuine blessings. This way people "play" Holi.
Legend and Origins of Holi Festival

Origins of the Holi Festival can be traced back to the times of the famous "Mahabharata", the Indian epopee. The legend sustains that the King Hiranyakashipu was choked by such arrogance that he restricted the worship of Lord Vishnu. But his son Prahlada, was an ardent devotee of God Vishnu and contradicted his father. Thing that drove Hiranyakashipu mad and ordered Holika his sister to burn the prince, his son, on a night of full moon.
But Prahlada, being protected by Vishnu escaped unharmed and Holika was the one who died burned. When the prince stepped out of fire, people dashed him with colored water to celebrate the triumph of goodness and the defeat of evil.
So, Holi pulls his name from the devilish Holika and praise the extinction of a demoness.
Nepali Traditions Related to Holi Festival
Holi rituals in Nepal center around an outstanding ceremony of erecting a wood pole (bamboo stick) and they start a week before the official day of Holi. The bamboo stick is ornate with strips of colored materials (Chir). Nepali women dressed in celebration garments and carrying auspicious stuff, circle the pole and pray for blessings.
In the eve day of Holi, called Holika Dahan or Chir Haran, the stick is brought down, and the colored ornaments are scorched. It's the official start of the festival.
Holi is divided into two main parts first Holika Dahan and the prominent Rangwali Holi.
Durbar Square and the surrounding areas become a huge panorama filled with vivid colors and colorful waters, and the whole atmosphere is spiced up with music. The festival arrives to its end the eighth day and a Holi bonfire closes the ceremonies.
Festival of Colors Celebrations in Nepal
Holi day is national celebration, and everything is closed. All participants paint their faces and bodies with colors or will be sprayed with Holi powder or sprinkled with colored water, by acquaintances or strangers. If you decide to participate you might end up with a gentle touch, "endure" a heavy splash or might be chased with colored water balloons. Or you can decide to immerse yourself into the atmosphere and get yourself a water spray gun named pichkaris. And also, some dried colored powder locally called gulal to paint others' faces.
If you are not a Hindu, it's probably a once in a lifetime experience to take part in water fights as adult. This is a way to have fun, laugh and celebrate, just enjoy!
Traditionally to obtain those colors, natural pigments were used, like sandalwood or turmeric in combination with extracts of bilva, neem and haldi. Nowadays synthetic chemicals are more popular as they are cheaper and abundant.
The colors of Holi express the affection and the love among people.
Holi is celebrated with special sweets and drinks, like the traditional bhang – a green mixture blended with milk, ghee (a sort of butter) and spices. Gujhiya is a traditional sweet made of crushed nuts and dried milk powder.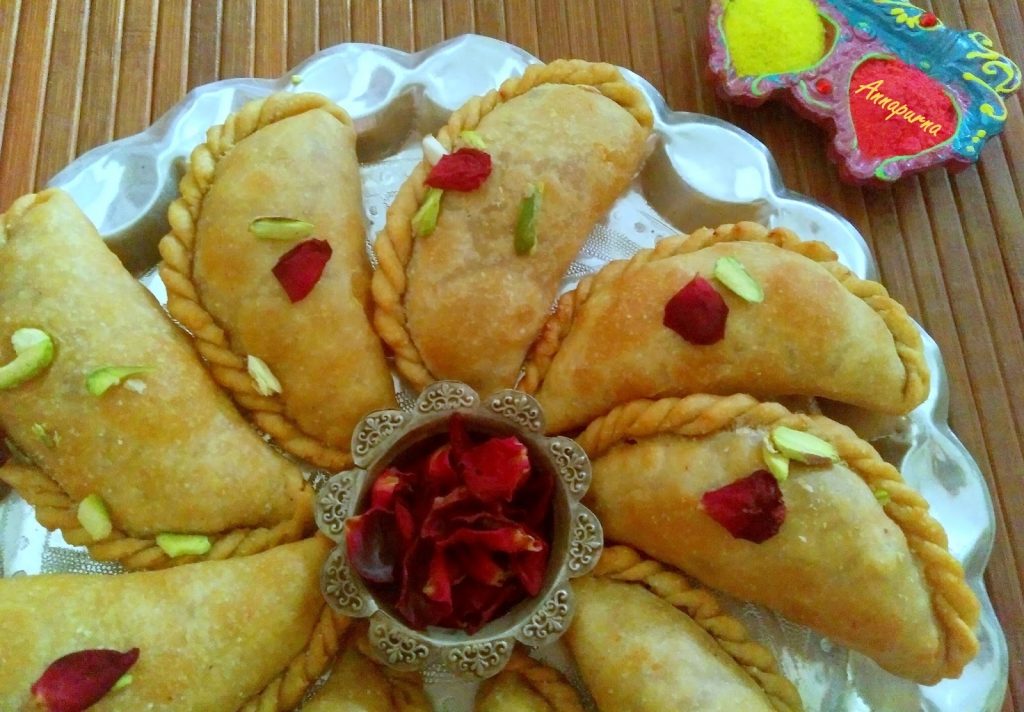 Source: Poonam Bachhav
Holi Festival is a great occasion to organize cultural events and concerts in Kathmandu and across Nepal. You can choose to piment your Holi with celebrities' spectacles and experience their show.
Holi celebration ends late in the night with visits to relatives and friends while consuming traditional sweets.
The definition of Holi in Nepal can be reduced to four words: color, water, sweets and music.
Best Places to Enjoy Holi Festival While in Nepal
To enjoy the best of celebrations, get out between 10 am and 3 pm and wander on the narrow streets of Kathmandu, but pay attention on the colored spots "attack".
The best experience is, of course, in Kathmandu, mainly on Durbar Square and Thamel streets. These areas will be more than crowded, but they worth the effort.
If you happen to be in Pokhara, Lakeside Road is the most recommended.
If you will be in some remote area of Nepal, you can still enjoy Holi as you will see kids playing Holi everywhere but it's not exactly the same as being in Kathmandu. So, to take maximum profit on this experience, plan your trip to be in Kathmandu by the time of Holi.
When is Holi Festival in Nepal?
The exact date of Holi Festival is different each year and is established based on the full moon before the spring equinox. Here are the Holi festival dates for Nepal in the following years:
Holi 2019: Wednesday, March 20
Holi 2020: Monday, March 9
Holi 2021: Sunday, March 28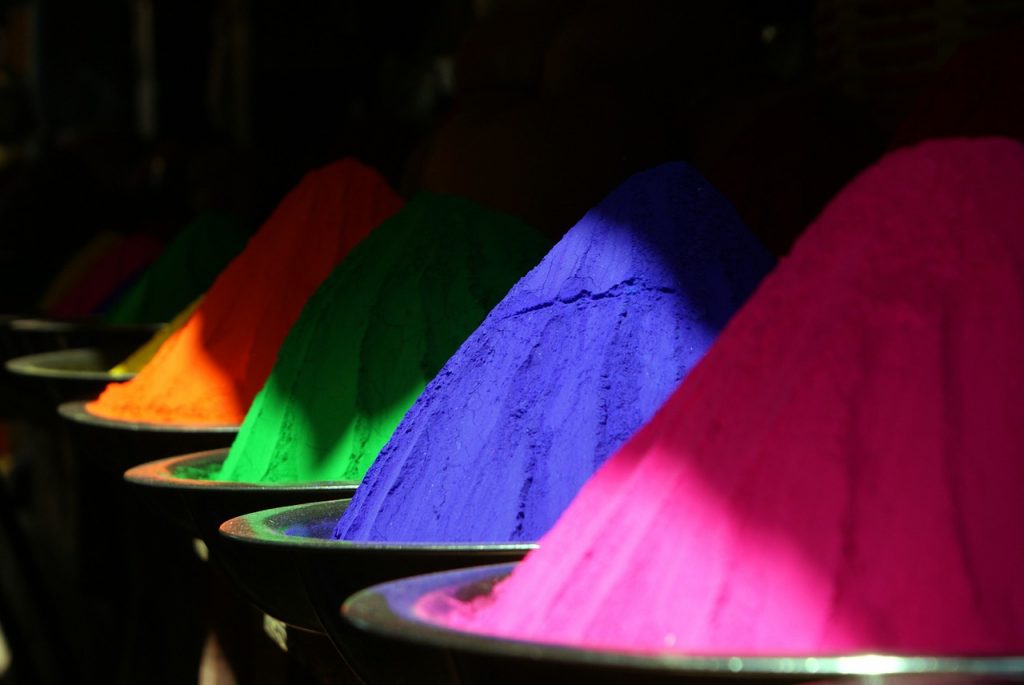 Source: Pixabay
Tips to Enjoy Holi Festival in Nepal
1. If you get out for Holi dress yourself appropriately, wear white t-shirts and pants that can get dirty without regrets. You can keep these "Holi colored" clothes as souvenir or you can get rid of them.
2. Be aware that all clothes will be stained and for quite a while.
3. Protect your camera with waterproof material, in the worst case cover it with plastic.
4. Best spots for photography, if you are in Kathmandu are the steps of temples in the Durbar Square.
5. There is no need to take much money with you or valuable jewelry.
6. Pay attention to colors, particularly if you have sensitive skin.
Enjoy Nepal, the colors of Holi and the cherry on the cake Everest Base Camp!